Thirty-five million Americans are edentulous.  That means they have no remaining natural teeth.  In the worst of situations these individuals opt to do nothing about it.  For them, the aging process thrusts into high gear.  Bone resorbs causing the face to become cavernous; chewing food becomes a grandiose task; nutrition is a forgotten concept.  Overall systemic health decays and quality of life nosedives.
 
A large majority of the edentulous population elect to purchase dentures. For some this decision is economic as the first set of dentures is likely to cost significantly less than other healthier choices. However, many are lured into this confidence shaking nightmare without sufficient education about the real cost of teeth that come out at night. And the bottom line is that even with the best dentures on earth, a denture wearer is still
edentulous. The teeth have essentially been amputated.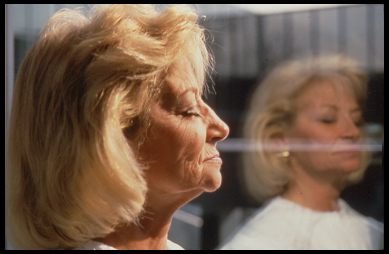 Cutting edge dentistry has achieved the science of replacing removable teeth with permanent smiles that both look and function like our natural ones.  Titanium dental implants readily fuse to bone in the mouth and through a process called osseointegration, these implants become viable new roots to support permanent prosthetic teeth.  In dental laboratories worldwide, master technicians who are both artists and precision engineers, custom design these man milled teeth to be perfectly suited to every face, shaping and coloring them layer by layer and tooth by tooth. They are not massed produced "chiclets" awaiting the next edentulous person in line to buy them.
Dental implant treatment is costly, but considering the number of highly skilled professionals involved in re-creating natural teeth, the value becomes a lifelong, often life-changing investment.  Many individuals with failing health bemoan that money cannot buy quality of life back for them, but in the case of a healthy smile, there are real solutions that are becoming more and more affordable every day.
Long term dentures eventually become costly. Because oral bone continues to shrink even with dentures in place, that first set of dentures will begin to loosen like old loafers and develop mobility.  The first fix is more glue in the mouth.  Then the lab will reline the dentures.  Eventually another set will be required. And then another and perhaps another. The skin on the face cannot keep up with the shrinking gum line and wrinkles develop. The facial profile sags.  Enter psychological cost. There is no peace of mind that this deteriorating condition will ever come to conclusion. Consider also that time is money and much precious time may be spent in pursuit of comfortable dentures with an acceptable appearance.
Teeth in a Day is state of the art implant care that provides patients with permanent smiles in a single dental visit. Like natural teeth, the implant prosthesis keeps the facial structure vibrantly in place, actively preserving youth.  The teeth have the strength and stability to keep healthy nutrition active for the duration of life. A visit to the dentist becomes a lifelong positive experience—the smile is brightened to brand new time after time after time.  Investment in dental implant care pays premium life dividends.  The cost of dentures is an undetermined endless chasm.